MultiplesInc Projects
3000 Elsinore
Denmark
---
Secondary showrooms:
*Rågeleje, Denmark.
*Frederiksberg, Copenhagen, Denmark
By appointment only.
Contact for details.
+45 2724 2727
CVR 2799 4520 (Business reg no).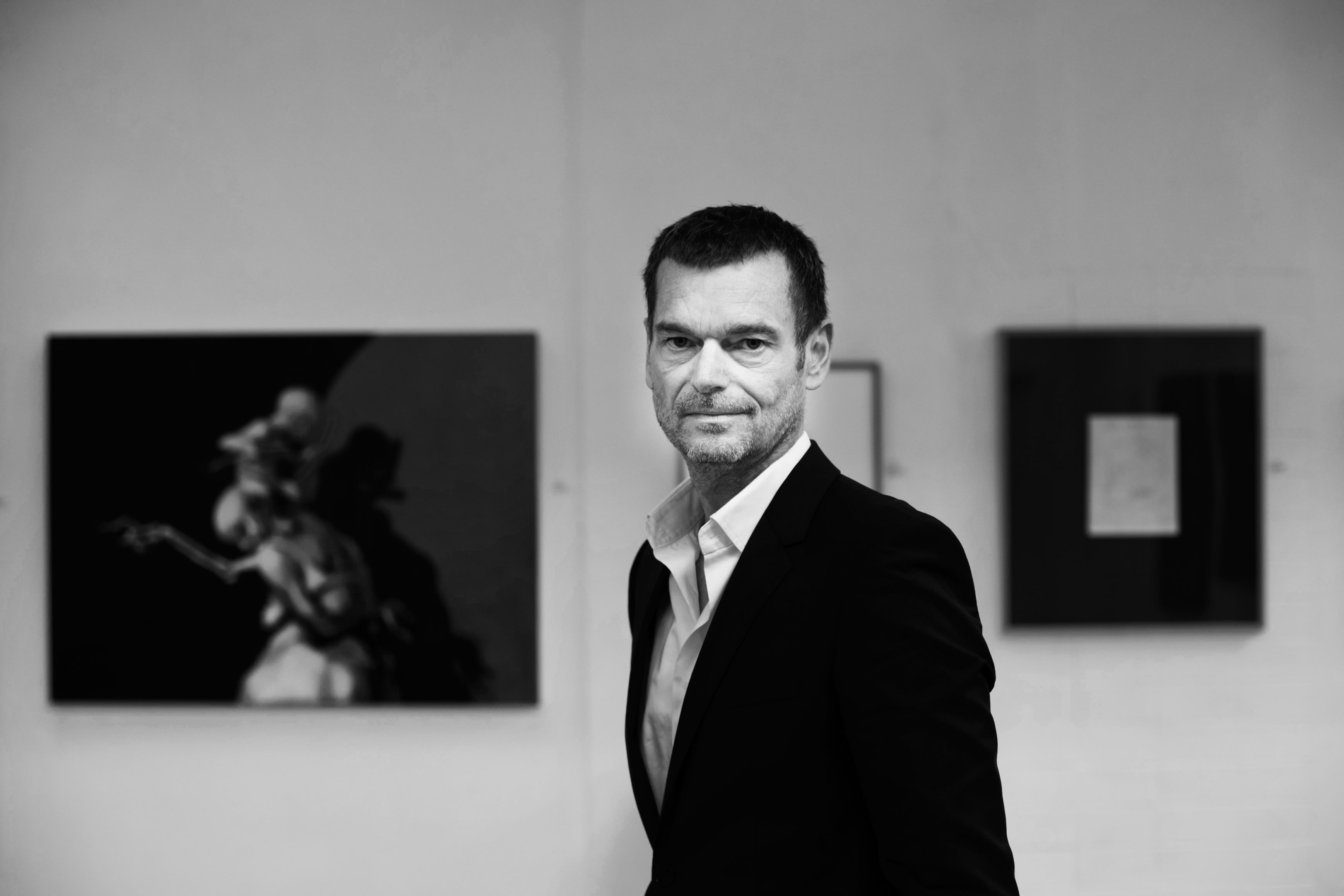 MultiplesInc projects is owned and run by Peter Hvidberg. Banksy expert for more than 16 years. Peter Salvaged the largest complete Banksy in existence and brought it to Denmark From Bethlehem. Donkey Documents. A Banksy movie starring Peter has been made. Iggy Pop as the narrator. Peter is used worldwide as a Banksy expert and often features in the press.
MultiplesInc Projects is a private client, appointment only art dealership based 45 mins outside of Copenhagen Denmark.
We have been active in building up young as well as major private collections worldwide for the past decade and more, as well as being an invaluable resource for corporate collections and contemporary museums alike. We specialize in Banksy, Andy Warhol and Damien Hirst.
To enquire about a work simply contact us by telephone or e-mail and we would be happy to discuss your requirements.
Private meetings to view works may also be scheduled within our discreet dedicated 150 sqm viewing space, by prior appointment only.
Payment via wire transfer or PayPal (fees added). For small amounts Credit cards: Amex, Visa, and Mastercard checkout via store. Powered by STRIPE/Artlogic.
Packing and crating always included. Shipping at buyers' cost.
Terms of use and business.

1 ACCEPTANCE OF TERMS
Your access to and use of MultiplesInc Projects ("the Website") is subject exclusively to these Terms and Conditions. You will not use the Website for any purpose that is unlawful or prohibited by these Terms and Conditions. By using the Website you are fully accepting the terms, conditions and disclaimers contained in this notice. If you do not accept these Terms and Conditions you must immediately stop using the Website.
2 ADVICE
The contents of the Website do not constitute advice and should not be relied upon in making or refraining from making, any decision.
3 CHANGES TO WEBSITE
MultiplesInc Projects reserves the right to:
3.1 change or remove (temporarily or permanently) the Website or any part of it without notice and you confirm that
MultiplesInc Projects shall not be liable to you for any such change or removal; and
3.2 change these Terms and Conditions at any time, and your continued use of the Website following any changes shall be deemed to be your acceptance of such change.
4 LINKS TO THIRD PARTY WEBSITES
The Website may include links to third party websites that are controlled and maintained by others. Any link to other websites is not an endorsement of such websites and you acknowledge and agree that we are not responsible for the content or availability of any such sites.
5 COPYRIGHT
5.1 All copyright, trade marks and all other intellectual property rights in the Website and its content (including without limitation the Website design, text, graphics and all software and source codes connected with the Website) are owned by or licensed to MultiplesInc Projects or otherwise used by MultiplesInc projects as permitted by law.
6 DISCLAIMERS AND LIMITATION OF LIABILITY
6.1 The Website is provided on an "AS IS" and "AS AVAILABLE" basis without any representation or endorsement made and without warranty of any kind whether express or implied, including but not limited to the implied warranties of satisfactory quality, fitness for a particular purpose, non-infringement, compatibility, security and accuracy.
6.2 To the extent permitted by law, MultiplesInc projects will not be liable for any indirect or consequential loss or damage whatever (including without limitation loss of business, opportunity, data, profits) arising out of or in connection with the use of the Website.
6.3 MultiplesInc Projects makes no warranty that the functionality of the Website will be uninterrupted or error free, that defects will be corrected or that the Website or the server that makes it available are free of viruses or anything else which may be harmful or destructive.
6.4 Nothing in these Terms and Conditions shall be construed so as to exclude or limit the liability of MultiplesInc Projects for death or personal injury as a result of the negligence of MultiplesInc Projects or that of its employees or agents.
7 INDEMNITY
You agree to indemnify and hold MultiplesInc Projects and its employees and agents harmless from and against all liabilities, legal fees, damages, losses, costs and other expenses in relation to any claims or actions brought against MultiplesInc Projects arising out of any breach by you of these Terms and Conditions or other liabilities arising out of your use of this Website.
8 SEVERANCE
If any of these Terms and Conditions should be determined to be invalid, illegal or unenforceable for any reason by any court of competent jurisdiction then such Term or Condition shall be severed and the remaining Terms and Conditions shall survive and remain in full force and effect and continue to be binding and enforceable.
9 GOVERNING LAW
These Terms and Conditions and all art dealings with MultiplesInc Projects shall in case of any legal issues be governed by and construed in accordance with the law of Denmark and you hereby submit to the exclusive jurisdiction of the Danish courts. PLEASE NOTE THAT BUYER IS ALWAYS RESPONSIBLE FOR INSURING PURCHASED ARTWORKS. ALL SALES ARE FINAL UNLESS OTHER AGREED.
BANKSY:
When purchasing work(s) attributed to Banksy without formal certification, street or street related (none has certification) no right of return is accepted. Nor can you, as a buyer assert any legal actions againt the seller at any time. In the description of a given work it will be clearly stated if a work has formal certification. If not stated it has not. As a buyer you agree with these terms and conditions. In each work description its clearly stated that you must read and agree to terms and conditions before you make a purchase.