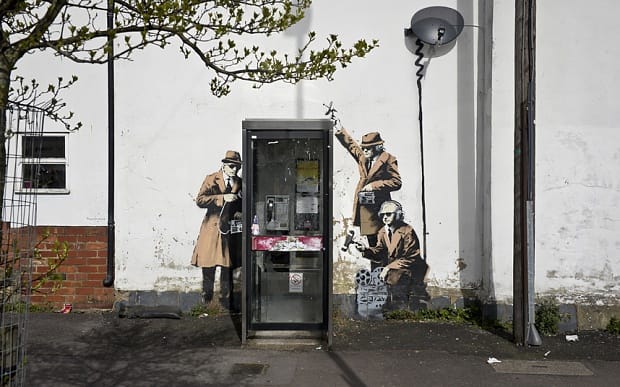 A £1million Banksy artwork satirising government surveillance has been accidentally destroyed by a builder during work to protect the Grade II listed building it was painted on.
The 'Spy Booth' mural showed three 1950s-style agents, wearing brown trench coats and trilby hats, using devices to tap into conversations at a telephone box.
It appeared overnight in April 2014 on the wall of a Georgian end-of-terrace home in Cheltenham, Gloucestershire, just a few miles from GCHQ where the UK's surveillance network is based.
But it has now seemingly been reduced to a pile of rubble after builders worked on the property for the homeowner.