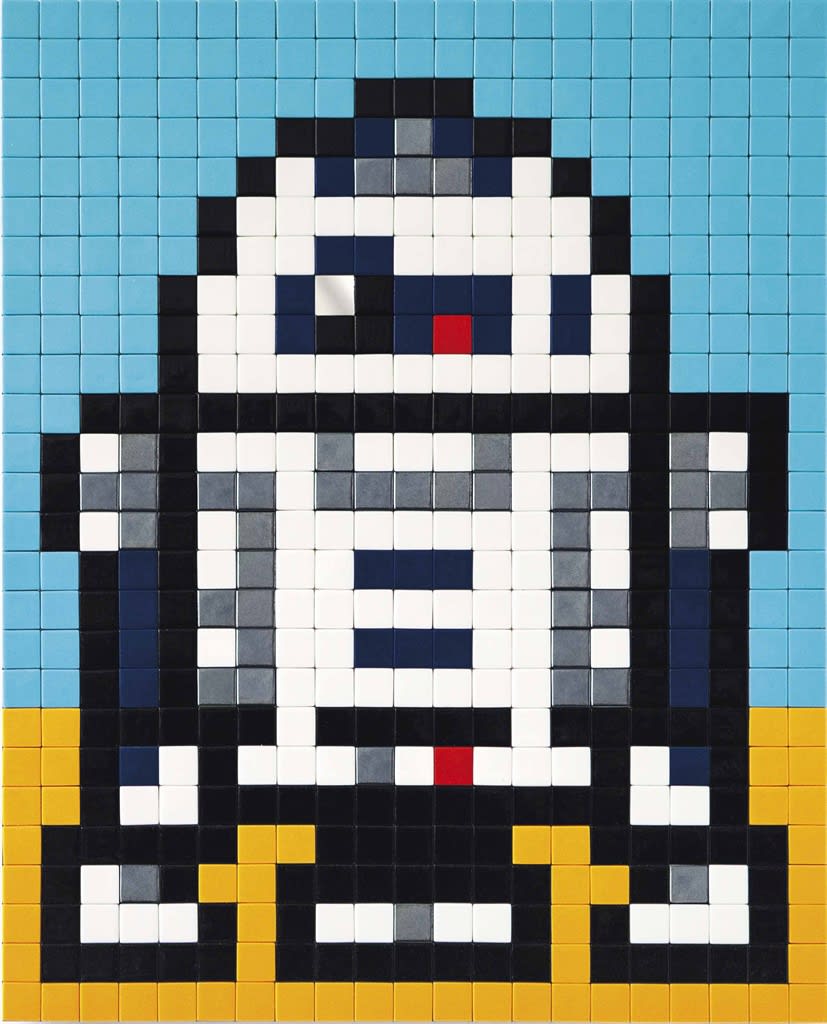 Spave Invader is the pseudinym of of a certain graduate from Ecole des Beaux-Arts in Paris.
Invader produces images from ceramic tiles. These works resemble mosaics or pixelations. He cites Space
Invaders as the perfect icons of our time, a time where digital technologies are the heartbeat of our world.
Invader has "invaded" most european capitals and larges cities as well as in USA.
He is supposedly related to Mr. Brainwash - the infamous artist made famous in Banksy´s
"Exit through the gift shop".
Auction prices for Invader works are catching up. His auction record is 347.000 USD for a huge work.
Last week a smaller work sold for 75.000 USD on Christies. Depicted here.
Read more here: http://www.christies.com/features/5-things-to-know-about-Invader-7090-1.aspx